Have you won­de­red what the total mar­ket value of all of the world's real estate is ? Is such a num­ber even ascer­tai­nable, and if so can you ima­gine what it is ? This is exact­ly what Savills, an elite English real estate com­pa­ny, set out to accom­plish and found they some inter­es­ting things.
In 2016, they esti­mate that total pro­per­ty value world­wide was $ 217 tril­lion. In the fol­lo­wing year, 2017, this value rose to $ 228 tril­lion. That's an increase of 5%.
The stu­dy also revea­led a very inter­es­ting trend. Real estate is the most valuable asset in the world by far. Equi­ties, bonds and pre­cious metals are all way behind real estate in total mar­ket cap. For example, the value of all the gold that has ever been mined in the world, ever, is only $ 6.5 tril­lion !
The dia­gram shows the value dis­tri­bu­tion of the world's assets in 2017. Figures are in tril­lions of US dol­lars.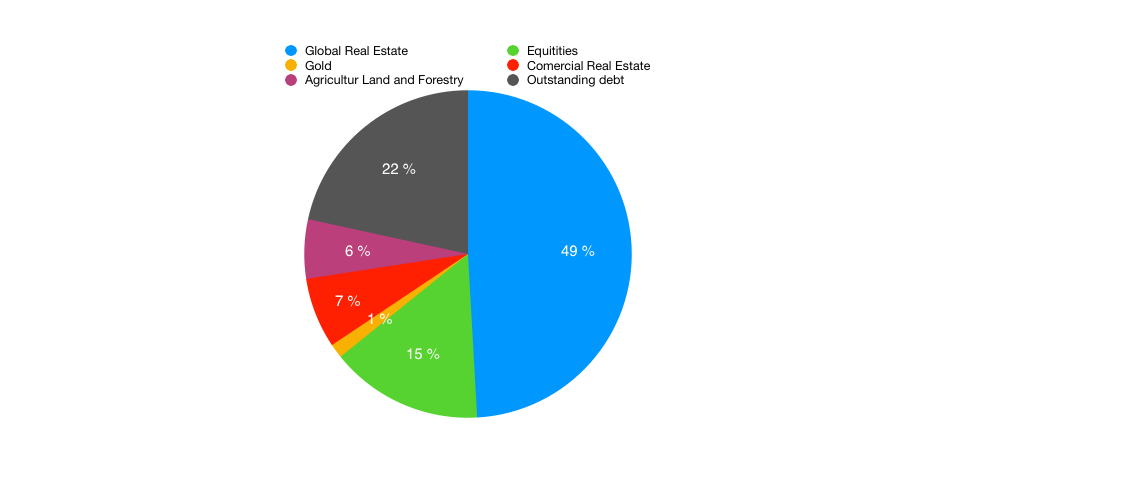 In this stu­dy, resi­den­tial real estate is valued at $ 168.5 tril­lion. If you count the exis­ting total of 2.05 bil­lion hou­se­holds world­wide, that's an ave­rage of $ 82,000 per resi­den­tial pro­per­ty. Of course, this value is deci­si­ve­ly influen­ced by the expen­sive indus­tria­li­zed coun­tries like North Ame­ri­ca, Europe and parts of Asia.
Inter­es­ting facts ;
North Ame­ri­cans are just 7% of the world's popu­la­tion, but they own 22% of the total value of resi­den­tial real estate in the world.
Europe's inha­bi­tants occu­py 11% of the world's popu­la­tion. But the home owner­ship is 23% of value world­wide.
Of course, these values from indus­tria­li­zed coun­tries also gene­rate enor­mous poten­tial in deve­lo­ping coun­tries. For example, in Afri­ca, 19% of the world's popu­la­tion is living, but hou­sing is only 6%.
It is esti­ma­ted that 34% of all resi­den­tial real estate world­wide invest in invest­ments and make the hou­sing mar­ket avai­lable. The rest is valued pri­va­te­ly for pri­vate use. With com­mer­cial real estate it looks alrea­dy dif­ferent. Here, about 33% is self-employed and 67% go to the com­mer­cial sec­tor. In this busi­ness sec­tor, there was also the lar­gest increase in real estate assets. Ove­rall, this was 7 percent com­pa­red to the pre­vious year and is nomi­nal­ly worth $ 32.3 tril­lion.
The real estate mar­ket world­wide expects such an inves­ti­ga­tion of immense impor­tance. Not only that he is from year to year, that he also adds value. Also, with regard to the tem­po­ral inter­est costs, an invest­ment in real estate becomes rela­ti­ve­ly alter­na­tive. The Sty­rian real estate prices and the ever increa­sing total popu­la­tions make a pro­per­ty more and more inter­es­ting for inves­tors.
We at Doc­tor Pro­per­ty are very curious how the num­bers will evolve in the coming years. Of course we keep you up to date. Take ano­ther look at the blog of Doc­tor Pro­per­ty. We look for­ward to you.