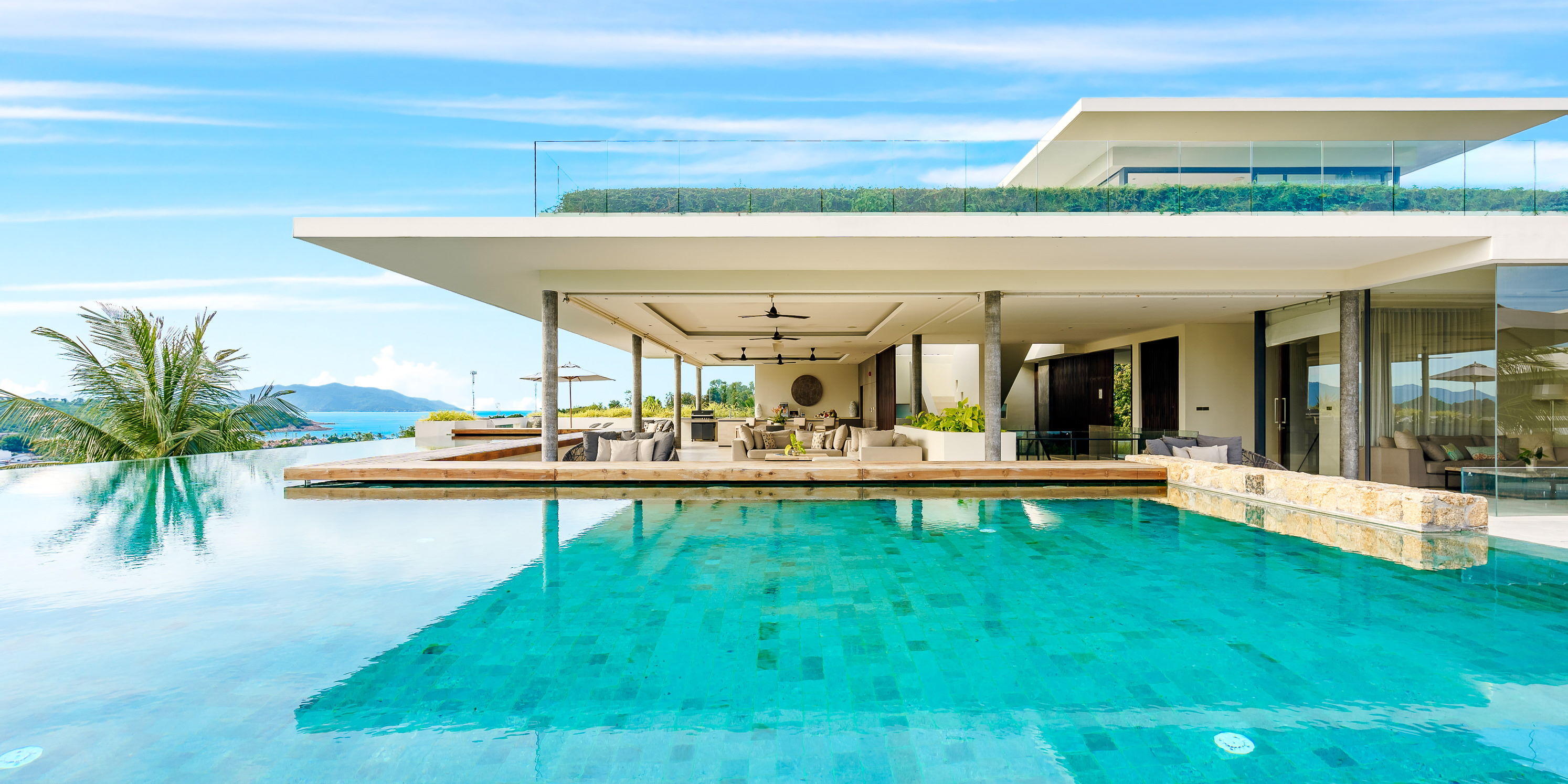 Contact
Doctor Property Team
Cherry Songkhasupha
Contact us by phone +66 6 1210 0497
or mail info@doctor-property.co.th
Customer Reviews
Dr property is a professional real estate agency with excellent service and most importantly can be trusted 100%.

Frank Grueb

Very professional with customers, does the little things necessary and beyond to take care of your needs, not just to make the sale but to put you in the right home for you and your family. Your investment is his time invested in helping you fulfill your dream home! Past their experience put to use to develop a strong team of agents to fulfill your desire to find your dream home!

Emma Reeder

Doctor-Property offers you the best rental offers and exclusive prices for luxury villas on Koh Samui!
Here you will find a hand-sorted selection of top rental offers on Koh Samui. Starting with dreamy villas in the mountains with a fantastic view of the sea, to luxury villas right on the fine sandy beaches of Koh Samui. The popular north-east coast is the tourist center of the island, starting with the places Chaweng, Chaweng Noi, Lamai, Bophut, Fisherman's Village, Choeng Mon and Plai Laem. Here you will find the most frequent and best offers from Doctor-Property.
Where can I find the best rental offers for villas / houses on Koh Samui / Thailand?
Here at Doctor-Property you will find attractive offers from the best villas on Koh Samui. Our hand-selected selection of luxury real estate offers you the opportunity to book your dream vacation in the best houses on the island comfortably and easily. Take advantage of our many years of experience in the real estate sector, our personal contact with the owner of the property and benefit from the best prices on Koh Samui.
How can I book a villa on Koh Samui?
You can easily and conveniently send a booking request to the Doctor-Property team. You can use the contact form, an email, our chat, the specified messenger services, or you can also make a personal phone call with our customer advisors. Please indicate the desired travel period in your request! Our team will then immediately make you an offer and offer you the best rates for this property.
How long can I book a villa on Koh Samui?
Most of the villas we offer are available for rent on a weekly or monthly basis. Unfortunately, it is not possible to rent our villas on a daily basis. With a long-term booking of more than 12 months (Long Term) you will receive attractive special conditions. Inquire about the current prices and special discounts!
How can I pay for a rental villa on Koh Samui?
Payment for the villa is usually made with a deposit directly after booking and a full payment before departure, directly to the landlord. The payment options vary from villa to villa. In some cases, the balance can also be paid on site upon arrival. Common means of payment such as credit card, bank transfer, Paypal, and others are common on Koh Samui. You will receive further information on this from our service advisors before booking.
How much is the deposit for a rental villa on Koh Samui / Thailand?
The deposit for a rental villa is based on the respective terms and conditions of the landlord. A deposit for possible damage to the property or the interior is common and is paid immediately upon arrival. In most cases, you can also pay in cash here. After the end of your stay in your rental villa, the deposit will be refunded, provided that no damage has occurred.
What facilities are available in the villas?
The villas are fully furnished and in most cases also fully air-conditioned. The kitchen equipment is functional and equipped with all the important utensils. Bed linen, towels and consumables are also available in most cases. Please ask our service advisors for an exact list of equipment.
Can I reserve a villa on Koh Samui / Thailand?
A free reservation of a villa is unfortunately not possible with Doctor-Property. You can only block a villa with a binding booking. Unfortunately, there are no other options.
Can I also cancel my booking for a villa on Koh Samui / Thailand?
A cancellation of your booked villa can also be canceled. The conditions for this vary from villa to villa. If you cancel, you should therefore always expect cancellation fees. Please ask for the exact conditions for cancellation before booking! In some exceptional cases, a goodwill gesture from the landlord is possible.
Can I take my pet into a rental villa?
Bringing your pet is not always permitted. Approval must be obtained from the landlord in advance. If necessary, please let us know what kind of pet it is. Our service team will then send you further information immediately.
Is it safe to rent a villa on Koh Samui?
Koh Samui is one of the safest holiday regions in Asia. You can enjoy your vacation here without worries. Many villas are also equipped with security systems such as cameras, fences and security personnel.
Koh Samui Locations
Thailand
Properties